Special Events
ASU & D-BACKS DAY
Arizona State University Day
ASU provides CNLL families with discounted tickets, Attending the game provides a unique opportunity for our Little League players to see their predecessors who have gone on to play baseball at the college level.
The 2020 game will be held on Sunday  March 29 against the University of Arizona. Participation is voluntary.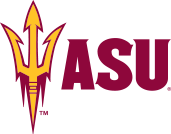 Arizona Diamondbacks Day
The Diamondbacks provide discounted tickets for our players and their families. Players will meet before game time. They will join with their team and coaches and parade along the entire warning track of the Diamondbacks field in Chase Field. They can then rejoin their families and enjoy watching our D-Backs play.
The 2020 game will be Friday, May 3 against the Chicago Cubs. Participation is voluntary.